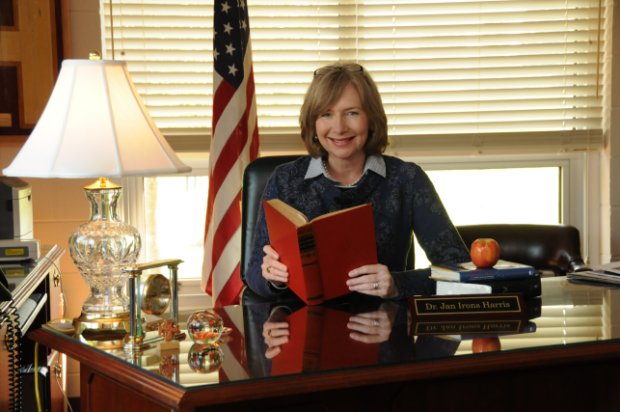 Hello, Dade County!
I'm excited and honored to begin my tenure as your superintendent. I pledge to protect and prepare our deserving students, entrusted to my care. My watchful eyes will be upon them as I promise to uphold federal and state laws as well as policy set forth by the Dade County Board of Education. I will adhere to the highest ethical standards in administering my duties.
At this time, I want to thank Board Chair Carolyn Bradford and Board Members Jennifer Hartline, David Powell, Cindy Shaw and Johnny Warren for their confidence in me. I will diligently strive to exceed their expectations. Furthermore, I pledge to encourage and strengthen our principals, teachers and staff as we work together to prepare our students for lifelong success.
My husband, Wholey, and I enjoyed meeting many of you at the Meet and Greet, hosted by the Dade County Board of Education, on March 22, 2016. We look forward to becoming part of your wonderful community. Thank you for your warm welcome and Southern hospitality. I look forward to working with you!
With warmest regards,