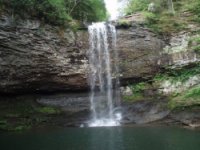 Dade County, Georgia is located in the extreme northwest corner of Georgia and is bordered by Alabama, Tennessee, and Walker County, Georgia.
Dade County is home to beautiful Cloudland Canyon.
Covenant College is located in Dade County atop Lookout Mountain.
For employment information in the Dade County School System, visit the Teach Georgia web site.